Documenting the preparations for my move to Ireland. Read about our first week of preparations after getting the employment permit, second week and third week.
Last Week!
This is it, the last week in Penang. We fly off on Friday. Movers are coming on Wednesday. We packed our bags on the weekend (the packing that never seems to end). Since we are travelling during the pandemic, the flight connections are bad. Normally I would travel with Cathay to Hong Kong, but Malaysians are not allowed to even transit in Hong Kong Airport. Ended up with SIA, with a 10 hour layover in Changi. When we arrive in LHR, we change to BA to Dublin. Since BA and SIA are in different "systems", we have a limit of 1 check in luggage per person no more than 23KG. It's hard to fit in that kind of budget.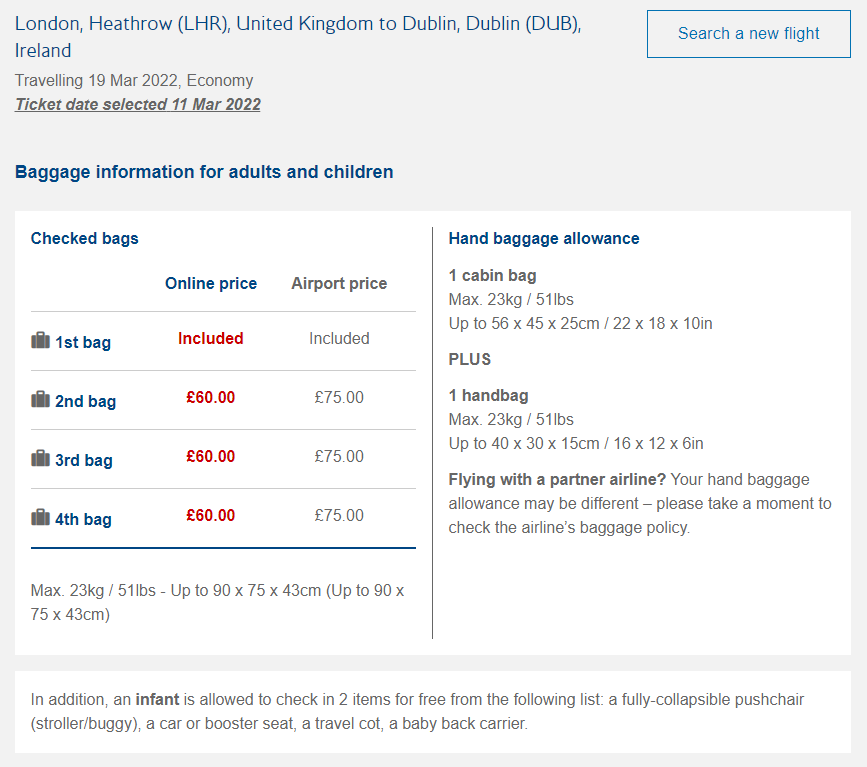 Had dinner with the aunts and uncles over the weekend. All wishing us well. Also been meeting friends from work and old school mates for goodbye meet. I also got messages from old friends who we never spoke for decades. Personally, I also have doubts whether moving is the right thing to do. With family and social support in Penang, it really take a lot to be on myself in a country far away. I guess we just have to look forward and hopefully things get better when we reach there and enjoy the new experience.
Pre-move packing
Packing is a challenge and this we underestimated a lot. There are 3 levels of shipment that we will get with it's own limitations. First is what we can carry on the flight, these are probably the clothes and things that we need to survive for the first month in Ireland. It's basically what we can carry with us. So the important documents like birth certs and bank accounts. Also we have to pack all jewelry (mostly from our wedding and kid's birth). Knowing that we may also need some books to keep them busy during the flight, laptops and accessories. Kids also want to bring their soft toys along, medicine and vitamins (since we cannot ship these on air or sea). It's not a lot that we can pack with the checked in luggage and carry on after all is said and done (we have enough clothes for a week at most).
Then there's the air freight, limited to 150KG. Due to covid, air freight will take about 5 weeks to arrive. This is where the remaining clothes will go, other documents that we had been keeping such as medical report, house S&P, etc. Also some small electrical appliance to get started in the house. There is shortage of air freight capacity because there's not many flights in the world due to pandemic. Most air freight goes under the belly of passenger planes.
Finally there's a 20foot container for the rest of the furniture (mostly shelves and tables). Houses in Ireland are mostly furnished so we are not bringing things like beds and sofa. Packing the TV, books, toys and everything else that is bulky in the container. Sea freight, if they find an empty container (there is a shortage due to the supply chain issue) will take about 10 weeks arrive.
But all still depends on me getting the PPS number (which will take 10 weeks to process). Otherwise I will get taxed for all the shipment. So hopefully I can get the PPS number before the air freight arrives.
Selling Vehicles
Selling our cars are by far the most stressful situation over the weekend. We have 2 cars, one a pretty new Nissan Serena that we bought for RMM145k and another older Honda Jazz I-Vtech that we bought for RM50k. We wanted to sell the Serena and transfer the Jazz to my mum.
We started with Carsome. When I go into their website to check out the car price, the website asked for my phone number. Obviously the next day they called me to ask if I am interested to sell my car. Since I have 2 cars, they can send someone over to evaluate. Otherwise I will have to go to their office. Basically they buy cars to be sold to second hand dealers. The guy came to check out the car as promised in the appointment and it really took him half hour each car. Checking all the little details in and out (feels like he has a checklist) and taking pictures of everything (literally). After he submitted his report through the phone, I got a call to give me an offer for the car prices a few hours later. The Serena was way under my budget and I decided not to sell the Jazz.
Seems after evaluation, you cannot just reject their offer. They will put the car up for open bidding (and I also can raise my starting price). Once the bidding is over then only you can reject the bidding offer. Carsome offered me RM87K for Serena and after bidding it went up to RM96K.
Unfortunately, once we heard the low price for the car, we went to a sister's contact to sell off Serena at RM90k. We were worried about the time it takes to make the deal than the price itself since we are leaving in less than a week.
We also found out that despite paying off all our loans and taking the car title from the bank, they still did not "release" their ownership of the car. We only found out when we wanted to "thumbprint" our car to the shop. It's no big deal since it just means an additional trip to the bank and more work for the car dealer but he was friendly and we were able to get the transactions through.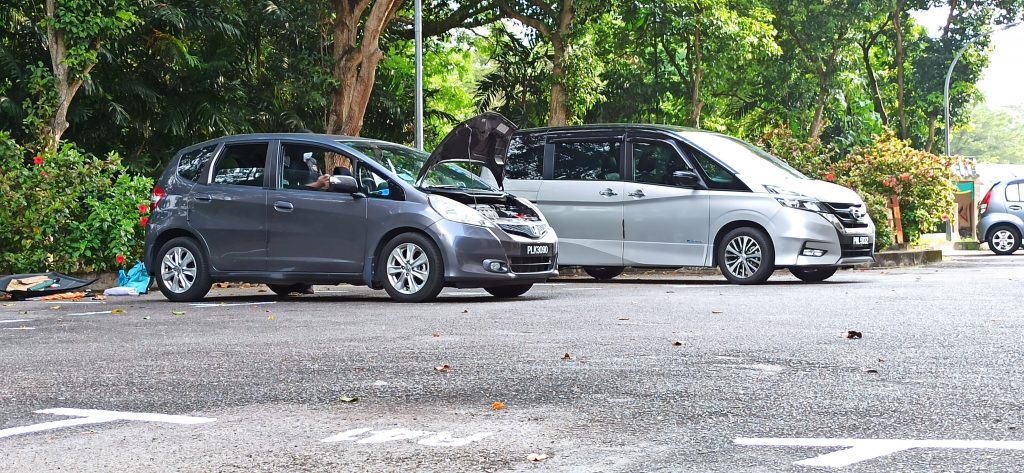 Movers came
The movers came to pack our stuff as scheduled albeit with a bit of drama. We were supposed to fly out on Friday so we thought having them come on Wednesday would give them enough time to pack and have a day buffer if anything goes wrong. The guys came on Wednesday and we showed him the furniture to move and there was a shocked face. He said they are here to move only the air freight and all the furniture could not be moved. So there was panic as we had to pick out all the air freight items for them to move. When they left I asked them when is the sea freight people will come, he said "later". I felt suspicious so I called back the relocation agent, who called back to say there was a misunderstanding and they will come again tomorrow for the sea freight. Following day, they came and another shocker!. They said they will only pack 6 meter cube of 300kgs of stuff. Again felt weird since I am allocated a 40 ft container. Out of my character, I again called up the relocation agent who had to call the operations of the company to sort out the issue. Once that's resolved, the packing was done very fast. Every item, including furniture needs to be packed into boxes, or carton box wrapped around it. Even our bicycles. There 2 people in the house and they will each take a room and pack items into boxes. Then 2 more people outside just wrapping large items with carton boxes
And that's it. We left the house as is. Thanks to parents and sister who is still in Penang, they will clear out what's left of the house. Will be a temporary housing for relatives who come to Penang if they need a place to stay.