Celebrate Victory – A Lap Around Ireland
As I was looking though Google Photos to embellish this site, I was taken on a sentimental trip on what happened in the past few years in my career. So taking a break from writing serious posts on my journey of leadership to look at the trip the symbolizes the happiest moment in my career so far.
Before the start of the power on, we had gone on a short trip to Kilkenny.
This trip happened in early September 2019, with the dedicated team members who went to Ireland for the silicon power-on event. After months of preparation, 2 weeks of 16 hour days in the lab (weekends included), the event was a success. This was the weekend before everyone flies home. Everyone agreed to do something big to commemorate this great achievement.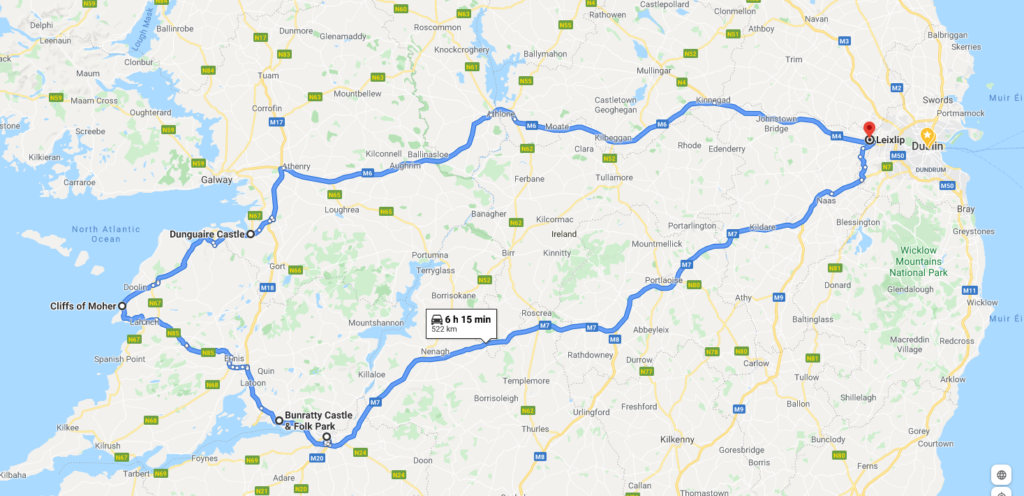 We have enough cars to fit everyone. I drove a VW Passat Diesel, manual shift of course. Everyone in the office recommends going to Cliffs of Moher on the other side of the island. We set off early, driving through motorways, then through single lane country roads. We stopped at Dunguire Castle for a scenic view before heading out to Cliffs of Moher. Spent a good amount of time there. We then went to Bunratty Castle but it's too late, as they close at 4pm. We then headed to Limerick for dinner before taking the long drive home.
A side note in case you are wondering what is a power-on event. To design a chip, the design engineers would toil for sometimes years (depends on the complexity of the chip) to create the logic and design for the chip. The output are masks that's sent to a fab such as TSMC. Output from the fab are wafers that we send out to be packaged and tested. Out comes the chip that we are familiar with. At this point, no one knows whether everything in the chip is working. So we bring the design engineers, board team, testing team and the software team in a same place to bring up the chip. They will start to put the chip out of reset, test out some of the electrical circuits and then try to boot up the chip. After power-on, we should have a configuration that enable the chip to be used to a certain extent (if all goes well).