How has it been? Almost 2 years here and settling in to a routine. It is also a good time to check in on how we do on our expectations. Ireland is not a "normal" country that people move to, so it is hard to get a feel on how it is before moving here.
Finances
I am starting to get the hang of the cost of living. When we came here, we were trying to stinge as we were using the money that we brought from Malaysia. After a year, we are starting to enjoy a bit like eating out on weekends. Nowdays, we even know how to buy special meals like steaks and lamb leg to cook at home. Shopping at Asian shops are expensive and we have have locked down a few things that we normally have to get.
I mentioned in an older post about One Factor to Compare Cost of Living. When I took up the offer, I made some calculations on how much my pay can take us. Seems like money can stretch a bit once we get into a routine. We go to Dealz and Mr Price for cheap household stuff. They are like Mr DIY in Malaysia. Buying clothes during discounts and we are able to stock up a bit of apparel.
Secondary School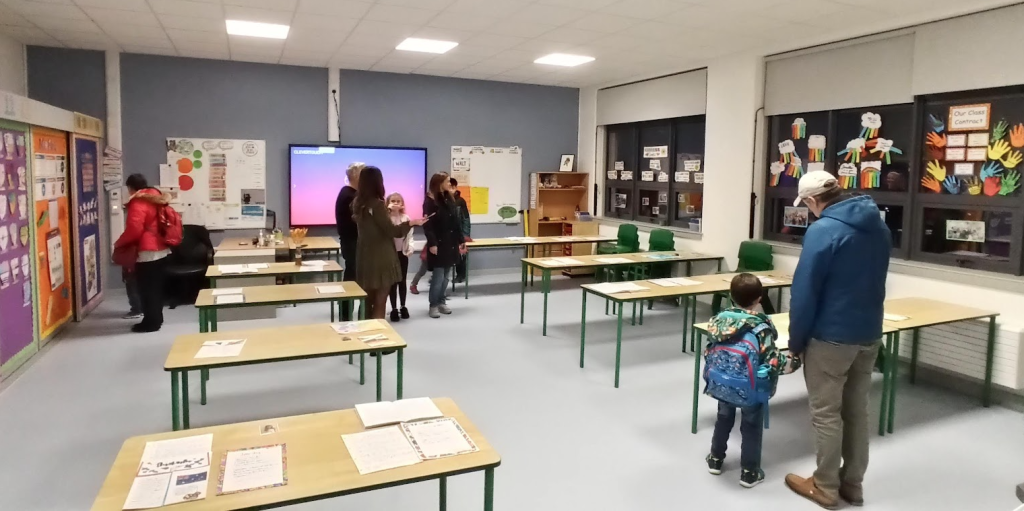 Gabriel started 1st year in secondary school end of August this year. He got accepted into the nearby school run by the Christian Brothers. School was completed one year ago so it is new. The headmaster in the meeting with parents said this school will be the new "face" of Christian Brothers. They had a bad reputation of being tough on discipline. Gabriel does not mind wearing uniform to school.
Gabriel has been lucky. He managed to get into the autism class in his new secondary school. The recommendation for him to go into autism class has to come from the primary school. They asked that we get a clinical psychology assessment and recommendation. As part of the autism class, he also gets free door-to-door transport.
Personal Thoughts / Looking to the future
I think we have crossed the point of surviving and now starting to thrive. Kids are really loving school and friends. Their classmates are really friendly to them. In general people here are just friendly. We also like the pace of life in Dublin, it is slow for a capital of the country. Like everywhere, once in a while there some right wing people creating fuss.
I look at the new properties getting built but I know that buying a house here is going to be difficult. Prices are high. Also we got burned in the last 2 properties we bought in Penang, Cascara sold for what we bought. Buying is out of the question but it's tempting with all the houses for sale.
Wife is find it hard to find a job. For one, they don't hire a lot of electronics design engineers in Ireland. Secondly, we think people are not hiring staff with temporary visa (Stamp 1G) although she has rights to work. There are work like retail that pays minimum wage but won't be worth it if we also have to pay for childcare.
Winters
When we are in Malaysia, we look forward to winter. It is not a season we have in tropical country. We can only see how beautiful winters are from TV. Coming from a hot country, we also look forward to experiencing the cold weather and maybe some snow.
Winter in Ireland is not a good time. At the winter equinox, sunsets at 4.30pm and sunrise at around 8.30am. Other than cold, it's also wet and windy here. So the cold really gets into the bone. There is no running away from the cold. With the expensive electricity rates, we are being very careful on turning on the heating in the house.
Winter is miserable.