I know the term scarlet fever from old literature books. Didn't know that it is still a deadly disease at this day and age. All the years living in a tropical country, I am always worried about denggi that has no cure. Coming to a country that has 4 seasons, I do not expect to face diseases. In fact there's a huge problem with flu during winter. We have to educate ourselves on the new disease coming to this country. A normal flu with rashes would mean measles in Malaysia but in our case it's scarlet fever.
There has been an outbreak of Strep A and Scarlet fever during winter. There is a HSE warning on Scarlet Fever as well as NHS Scarlet Fever warning up in Northern Ireland. We also didn't think that scarlet fever can be deadly.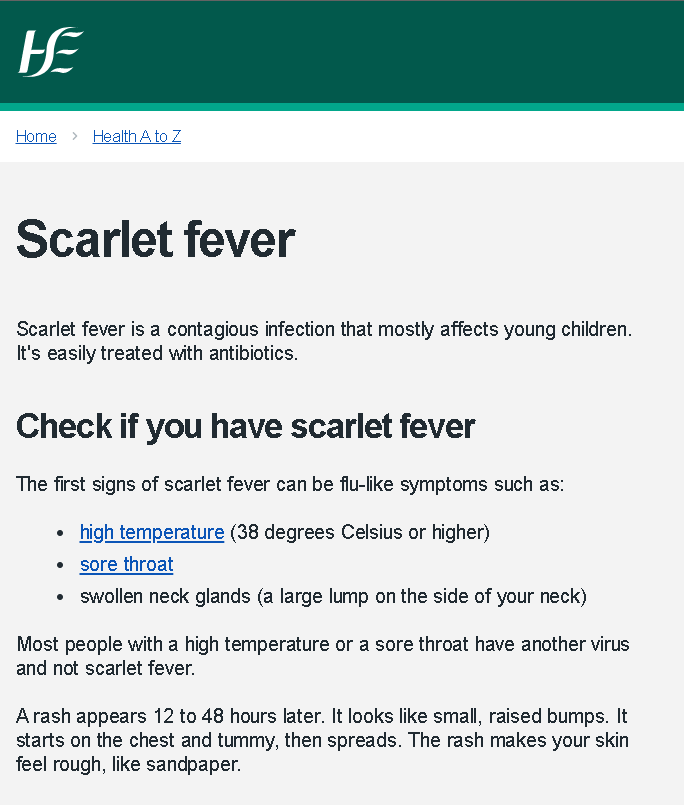 The story I am about to tell you happened early March 2023
Normal Cold
It was a weekend and my 8 year old daughter started to show signs of flu, a few hour later she started to have slight fever. Since young, the daughter has been falling sick every 2 months, so we didn't think much about it. We saw rashes on body as she was going to bed and thought this time it looks different. We called up our GP the next day but they can only give an appointment the following evening. The GP did advice that we could get the urgent care from Children's Hospital Ireland at Connolly Hospital. There is a new queuing system at that time where the queue for the day is only open on that day. I woke up just after midnight to make an appointment first thing in the morning.
Wife and daughter went to urgent care on the 3rd day since onset of fever. The reservation system was efficient, as they were attended immediately after registration. We were told horror stories where people waited 9 hours in other urgent care centers. They were put in a private room with en-suite toilets. Doctors and nurses came to check on them to figure out the problem. There was even a play therapist helping to distribute toys for the patient. Food was also provided since they were there for a while.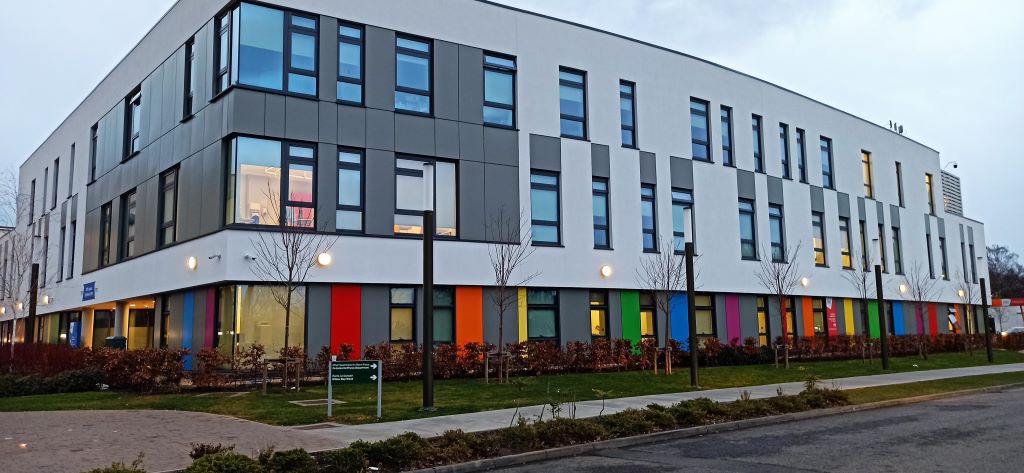 The diagnosis
We thought it was a normal infection, will be prescribed some antibiotics and sent home. However the doctors were concerned about her heartbeat that is constantly on 140bsp. They held them back at urgent care till late in the evening hoping that the heartbeat will go down. Looking at the symptoms and the rash, they suspected it is scarlet fever but would need a culture to confirm. They gave her IV antibiotics to help bring the infection under control. Her heartbeat did not come down the whole day and she had to be admitted to a hospital. We are well aware there is a shortage of hospital beds in Ireland at this time so we are hoping for the best.
Tallaght University Hospital
Tallaght University Hospital had a place for her. She was one of the last patient of that day to be transferred out. They had to use a special ambulance for kids to bring her to Tallaght because of her rapid heart rate. We had to wait for the ambulance to complete their critical transfer before coming to us. As a former volunteer ambulance crew, I really admire their work. They cover all the transfer and emergency needs for Dublin.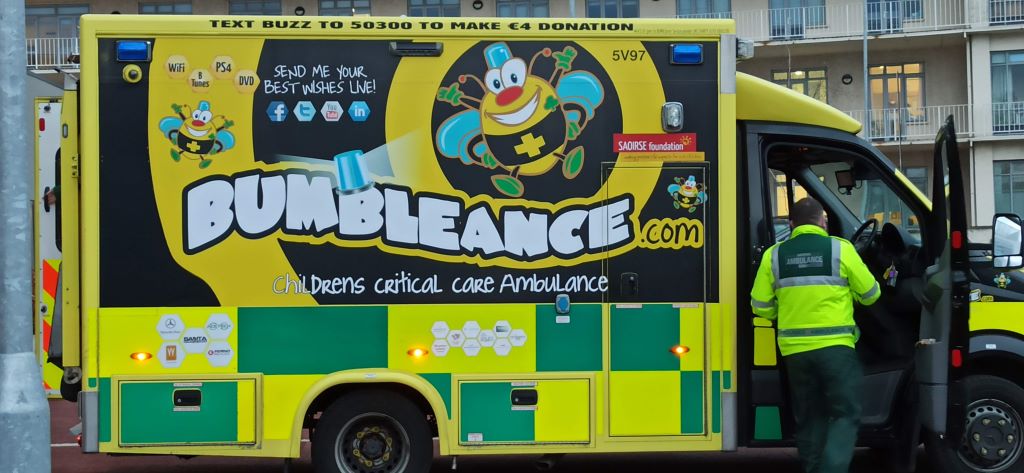 They were promptly registered and brought into a ward. It is a single occupancy room with en-suite. There are 2 beds in the room, the other bed is for the parent staying with the child. The bed for the parent was unexpected, back in Malaysia parents will be lucky to even get a comfortable chair to sit on. Seems all the wards in the hospital is single occupancy, feels like a private hospital back in Malaysia. They don't even have hospital clothes for the patient, they wear whatever they feel comfortable.
Patient gets a menu selection of bland food every day. So much so that the daughter is having meals that I brought for the wife. Also love the fact there's a Luas station for Tallaght University Hospital, very convenient on public transport
Every afternoon, I will bring them a change of clothes and some hot food for the wife. There is a cafe downstairs but mainly serve sandwiches. Lucky I only had to do it twice as they were discharged on the 3rd day of admission. While there, she was pumped with IV antibiotics and and IV drip for one full day.
Discharge
She was discharged on the 3rd day when the fever has done down, rashes subsided and heart beat came starting to normalise. My parents arrived in Ireland to visit us the day before she was discharged and managed to visit the hospital. They didn't go in to see her since they try to limit the number of visitors to the wards.
All this time I have been looking up the cost of the whole stay, checking what I am entitled for in my insurance. CHI urgent care charges 75 Euro which is fully covered by my medical insurance. This is a flat rate that they charge regardless of medication, lab and diagnostics tests. The ambulance ride was free. They stay in the single occupancy ward was free. We had to buy high doses of oral antibiotic from the pharmacy after discharged but still not exorbitant.
Feel grateful for the people and system in Ireland who took care of the daughter. She was in a dangerous situation, it didn't sink in later how deadly this disease can be.
We had our first medical emergency on our second month in Ireland where the wife had to be rushed to Connolly Accident and Emergency. Our experience with CHI is a lot different from the earlier emergency.