Read here for Part 1
Day#4: British Museum
When we came 12 years ago, we were very impressed with the British Museum. Back then, we spent a whole day going around the Egyptian, Persian and Greek section of the museum. This time around, we brought the kids and hit specific parts of the museum. It is a must to visit the mummies and see the exhibit from Mesopotamia. They don't understand it yet but it will be useful later in school as I am sure there's a lot of topics covering those civilization.
Back then, we did not visit the Asian section of the Museum, since we did not think there would be much. I was wrong! The asian section is well curated with artefacts grouped together that tells a specific stories, such as those related with religion and those that are day to day living.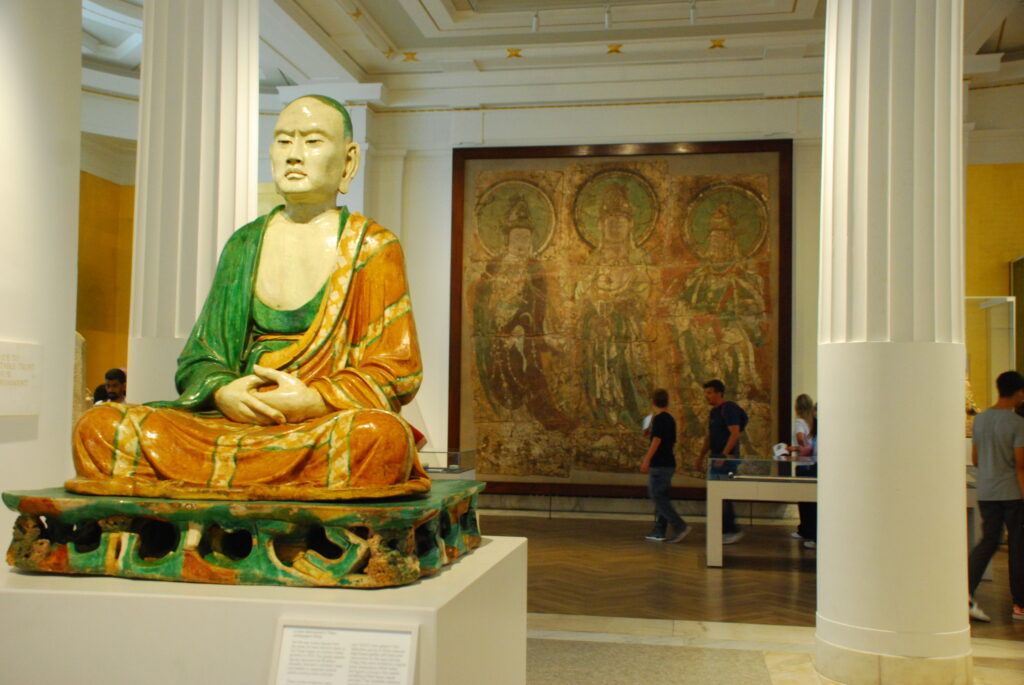 Couple of prominent exhibit in the museum that is fundamental to the formation of British civilisation has to be the Lewis Chessmen and the Sutton Hoo Horde. Both are in the same nearby area. It took me a while to find the exhibit area. The story behind the pieces made the exhibit more meaningful and impressive. Read more about Sutton Hoo and the Lewis Chessmen
You can get sucked in at the British Museum. Take your time to look around and the whole day can be spent there. There was a short queue to go into the museum when we arrived (as there is an airport style safety check before entering). When we came out, they stopped people from entering and people were queuing outside the gates. I say go early in order not to be disappointing.
Day #5: St Paul's Cathedral and Buckingham Palace
We came to St Pauls's 12 years ago too, this time we are bringing the kids along to share the experience. What we liked about St Paul is the hike up to the top of the dome and see London. It is also a good architecture example of a church with a crypt full of important people. Feels surreal to be in the church. It was a tough hike up to the dome especially with Emily, mostly because of the fear of heights. Once she went up, she was in cloud 9 and enjoyed ourselves looking out to London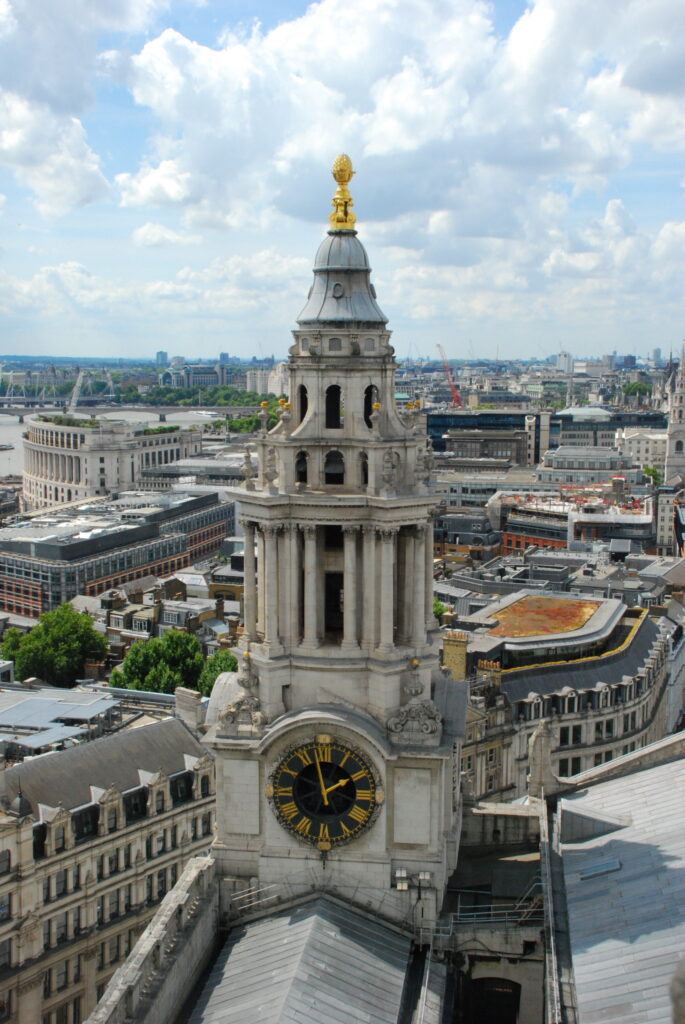 After that, we took a short hop to Buckingham Palace. We went during the time when Queen Elizabeth II just celebrated her Jubilee but she was rumoured to be in ill health. So it was meaningful for the kids to see the palace to reflect on the constitutional monarchy system Britain shares with Malaysia.
Day #6: Old Spitalfields Market
On our final morning in London, we wanted to go for a walk somewhere and get lunch before heading to the airport. Wanted to check out Uniqlo in London (since there's none in Dublin and winter was coming). There is a Uniqlo near Spitalfields Market. Uniqlo was small and disappointing, unlike the variety of clothes we get in Malaysia. So we went to find lunch in Spitalfields. Had noodles and Briyani rice from the food court, did not disappoint.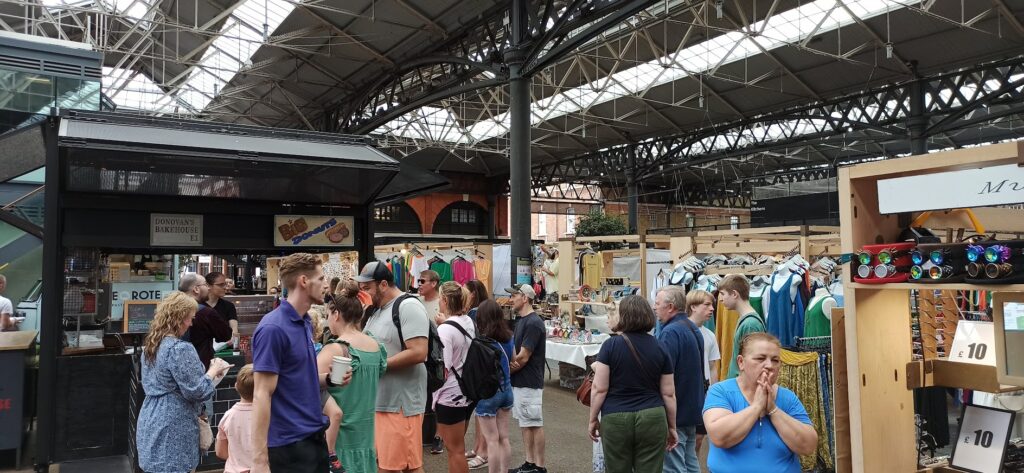 Travelodge Mile End
We stayed at Travelodge Mile End and the nearest train station is Stepney Green. The District line and Hammersmith & City line runs through this station. Most of the popular attractions can be reached with the District line, also takes you directly to Victoria Station for the train to the airport. There's a lot of takeaway shops nearby, we tried a couple of the chinese takeaway, japanese takeway and also indian takeaway. We will order 2 dishes for the 4 of us as the portion is huge. I would say the takeaway food is about half the cost I would get here in Dublin. There is also a Sainsbury where we get our breakfast and lunch sandwiches on the go. We even used the laundramat nearby so that we didn't have to wash tons of clothes when we reach home. The area is a bit sketchy, you will need the flash the room key when entering the hotel main door although we did not see anything that would be out of place for a big city.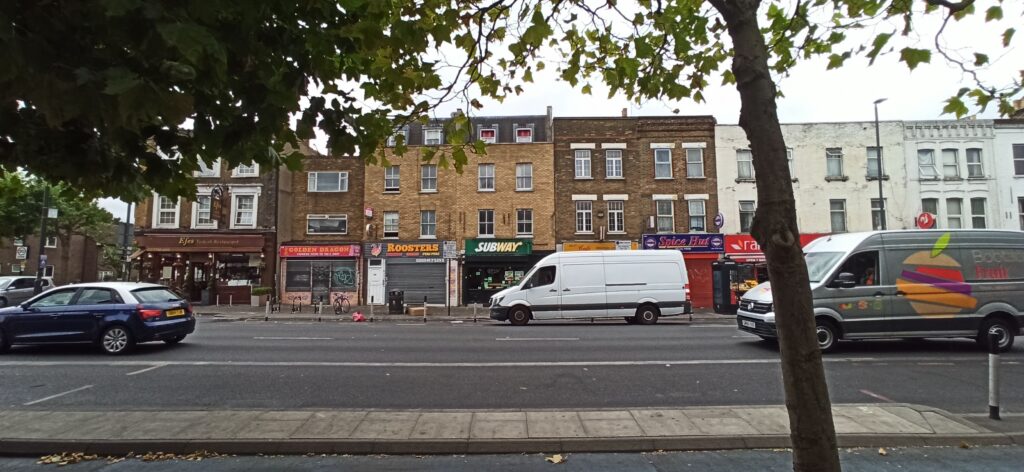 Peninsula
Since this is our first trip out of Dublin since relocating, wife wanted to visit a Malaysian restaurant in London. There are many Malaysians here so we thought it would be easier to find and more authentic. We settled on Peninsula (there are a few locations and we went to Boxpark, Shoreditch for ease of train connectivity). Boxpark is like a food court on shipping containers. Apparently you need to register in an app to get in, but we were allowed in as VIP since we come as family. Essentially it is a drinking place. Food in Peninsula was good, our first Malaysian food since coming over so we treasure all of it. Had nasi lemak and teh tarik. The cashier said he is from Bangladesh but worked in Singapore for a while.