Glendalough is about one hour's drive away from Dublin that makes it a good day trip itinerary. I am surprised we have not visited Glendalough earlier. Glendalough has 2 interesting sites, first is St Kevin's monastery and the beautiful upper lake after a bit of a walk. There are 2 parking lots, the visitor centre car park and upper lake car park. There's parking fees for both car parks. We visited in September 2023, when the weather is not yet too cold for outdoor activities.
I parked at the visitor centre car park and started my visit in the visitor centre. I see a lot of tour busses dropping and collecting their guests from the visitor centre car park.
St Kevin's Monastery.
We walked past the hotel after the visitor center that will bring us to the main entrance of the monastery. This early Christian monastic settlement was founded by St. Kevin in the 6th century and from this developed the "Monastic City". Most of the buildings that survive today date from the 10th through 12th centuries. Key places to hit in the ruins are the main entrance, round tower and the cathedral. It is an easy walk to the monastery from the visitor center.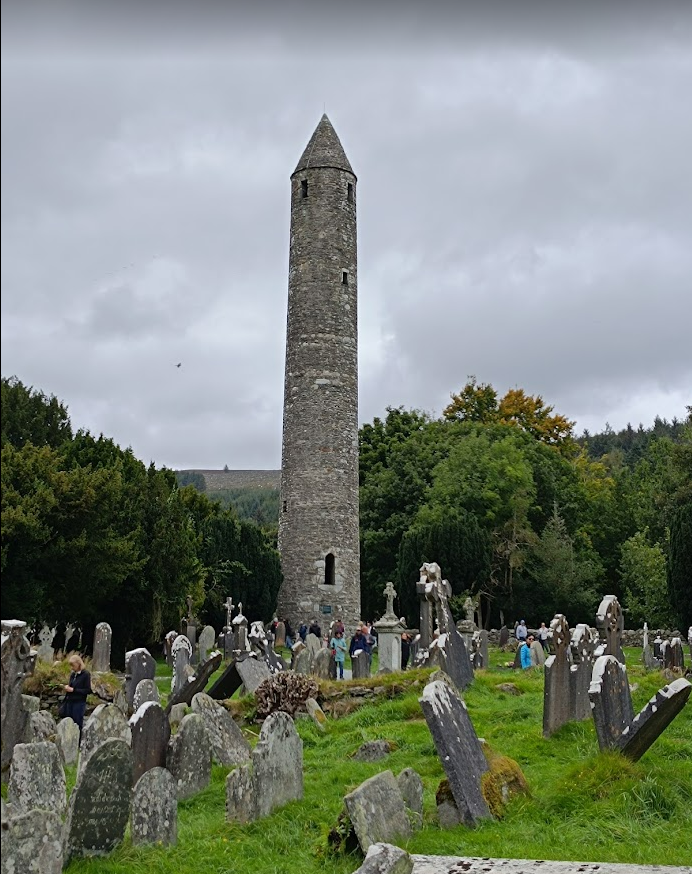 Upper Lake
The upper lake is about half hour's walk away from St Kevin's monastery through the walking trail. There are maps and well paved trail that takes us to the lake. Alternatively, following the crowd is a good idea. There is also a upper lake car park that brings you closer to the lake without much walking, it is a paid parking though. The walk up was uneventful. We get to walk all the way to the sandy bank of the lake. There is also a phone camera stand for us to take a family photo by the lake. It is a magnificent view and great place for a picnic.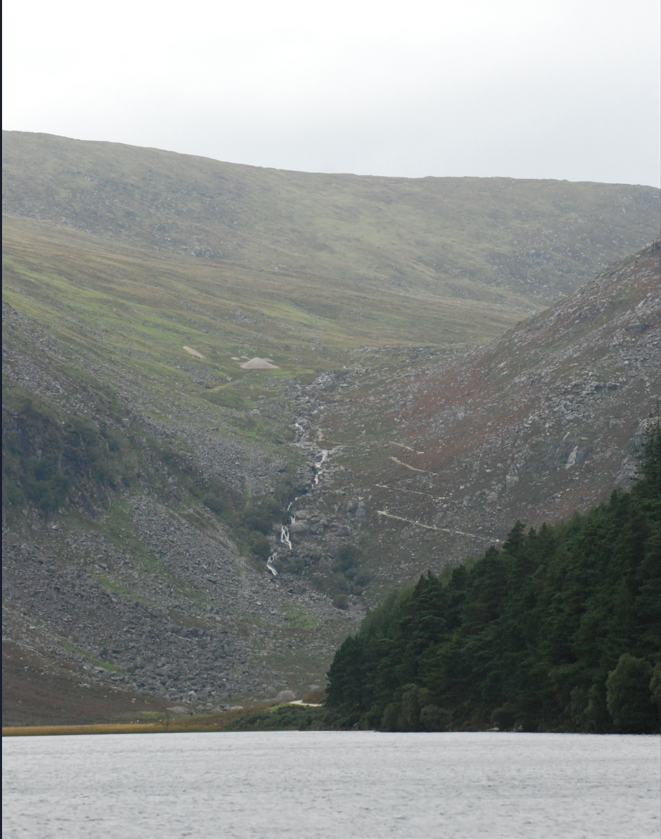 Tickets
Entrance to St Kevin's Monastery and the lakes are free. There is a small fee to enter the visitor centre. We had the OPW heritage card that gives us free access to the visitor centre. It is a good place to get an understanding and history of the monastery before starting off our visit. That way we know we get better experience with our self-guide tour of the monastery. However I would recommend that you take a guided tour from Dublin to get the stories told. I wrote an article on the OPW heritage card linked below.