We took a train to Sligo during the recent school holidays and used the Irish Rail Family Ticket. This is the first time we took the Irish Rail intercity rail from Dublin. The Sligo train passes in front of our house, so we are interested to know how it feels like. The train to Sligo departs from Dublin Conolly, stopping only at selected stops. We had to travel down to Dublin Conolly to catch the train
Family Ticket
Irish Rail sells family tickets at a discounted rate. Our trip to Sligo cost us 60 Euro return when an adult return would cost 30 Euro for low fare. It is really cheap if you can get the tickets. With family tickets, I also get to pre-book seats on the train without charge.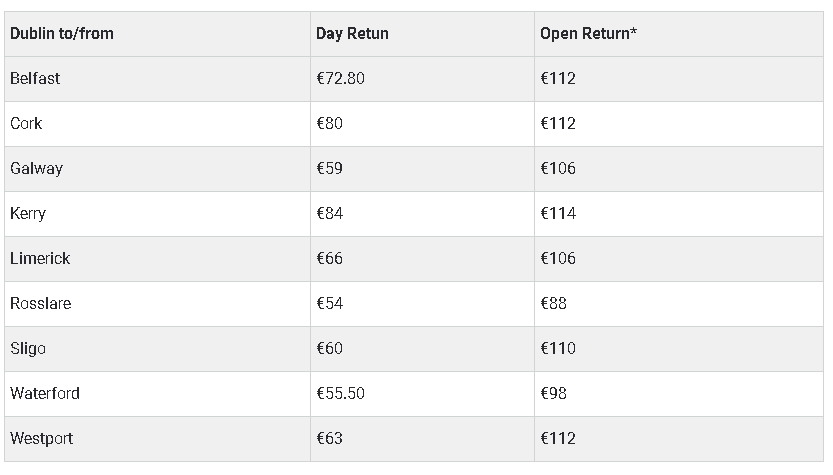 Buying Tickets online
I managed to buy the family ticket online which came as a surprise to me. I thought I had to go to the ticket counter at the train station to get the discount. On my way back from Sligo, the train conductor checked my ticket and even asked how I manage to buy the family tickets online. There is no specific "button" to click on the website to buy the family ticket. I selected my travel dates and time for each of the travellers from the main Irish Rail page. I remember choosing the lowest rate for both journey. After that the website will calculate the discount for the family fare where the kids travel for free. So it is important to choose the journey that has low fare, that means booking the tickets in advance.