Been in Ireland for a few months, we come to know that most people will travel during holidays. We are expecting that Christmas holidays will be very slow, I searched around and flights from Dublin to Amsterdam is going for €20 per person per trip, cheapest destination for the week after Christmas. This is our itinerary as we travelled with a 7 and 12 year old, coming from a tropical climate. The weather was expected to be colder than usual according to the forecast report. Around this time, sunsets around 4-5pm, so we don't have much time in the day. Bit of fact that may come as a surprised, the Dutch colonised Melaka longer than the British, yet so little of their culture is left behind, we didn't even speak Dutch.
Day #1: A*Dam Lookout and Best Kerry Laksa in Europe
We arrived in Amsterdam Schiphol just afternoon. Everyone was hungry so we had our first lunch in Amsterdam at the airport, buy the time we cleared lunch and airport, it was already late afternoon. Knowing this, we bought tickets for A*DAM Lookout to get acquainted with the city. It is basically 2 floors overlooking Amsterdam. They have digital binoculars that you can zoom in to see various attractions in Amsterdam. The elevator up was "dramatic", ceiling and walls are made of glass so you can see the light show on the way up and down. The lower floor is a indoor and there's a cafe to sit and look out the city. The upper floor is open, there is a ride where they swing you over the edge of the building. They also have small lockers to keep luggage but we lug ours around.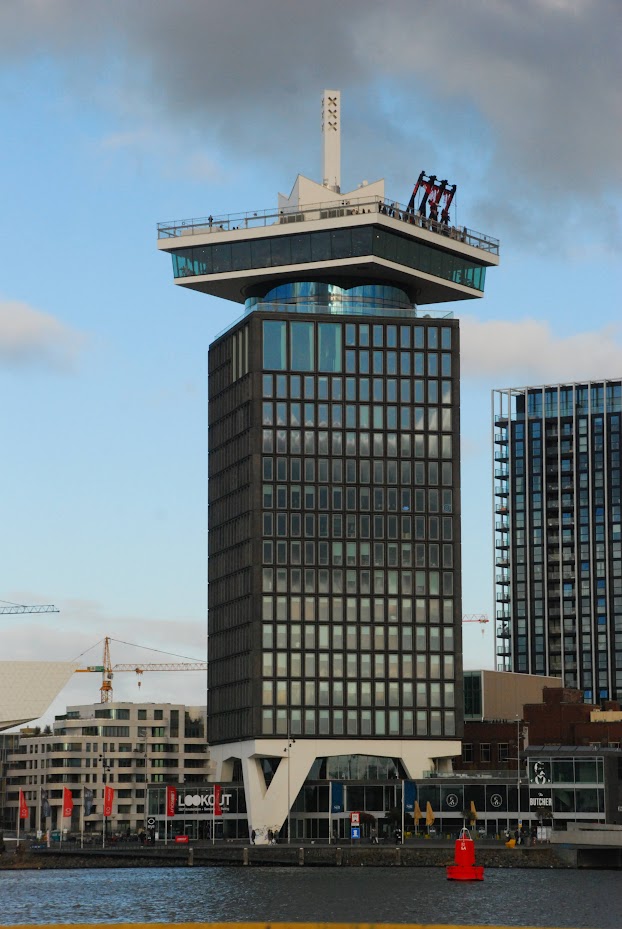 Had dinner at New Season Noodle Bar along Warmoesstraat. It is not too far from the Amsterdam Centraal (where we seem to be starting off as our base every day). That street feels like Temple Bar, a lot of restaurant. Wife picked this place from google map by chance. On the menu was Kerry Laksa (those familar sounds like Curry Laksa). I ordered it and it taste like curry laksa from Kuala Lumpur, taste like home. Other dishes are also great, we ordered Malaysian fried rice and it has sambal belacan taste. It was so good we went back again for lunch just before flying home. The lady boss came from KL many ages ago.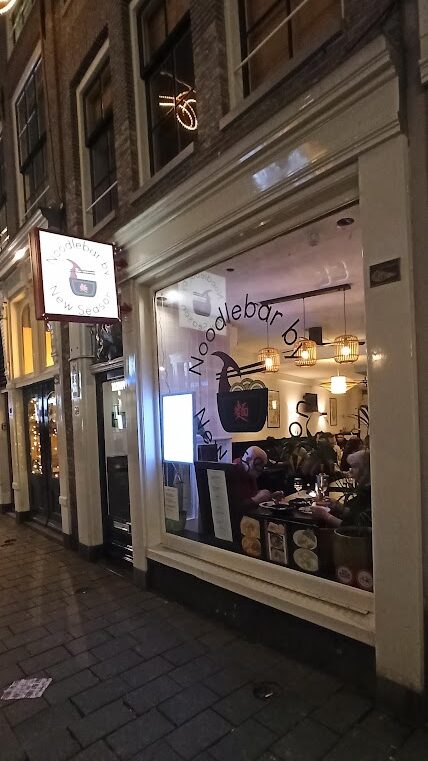 Day #2: Zaanse Schans
Zaanse Schans is a very popular tourist attraction where they had rows of windmills and traditional shops. You can visit all the cliche of Netherlands in that one place such as windmills, clog making, stroopwaffle shops, Gouda cheese making and souvenir shops. We bought the Zaanse Schanse card that allows us to go into the windmills, weavers and museum. Don't need to buy the card if you are there to just want to take photos and visit the shops. We see a lot of tourist busses staying just for a few hours, so it can be a quick trip. Spent a good day here going into the windmills, climbing up and down even with the 7 year old.
Took the Rnet-bus 391 runs from Amsterdam Central Station. We could have bought the Zaanse Schans ticket that comes with bus fares but we thought we could use the GVB app to save some money. We were wrong and have to buy tickets from the bus since this is not a GVB service.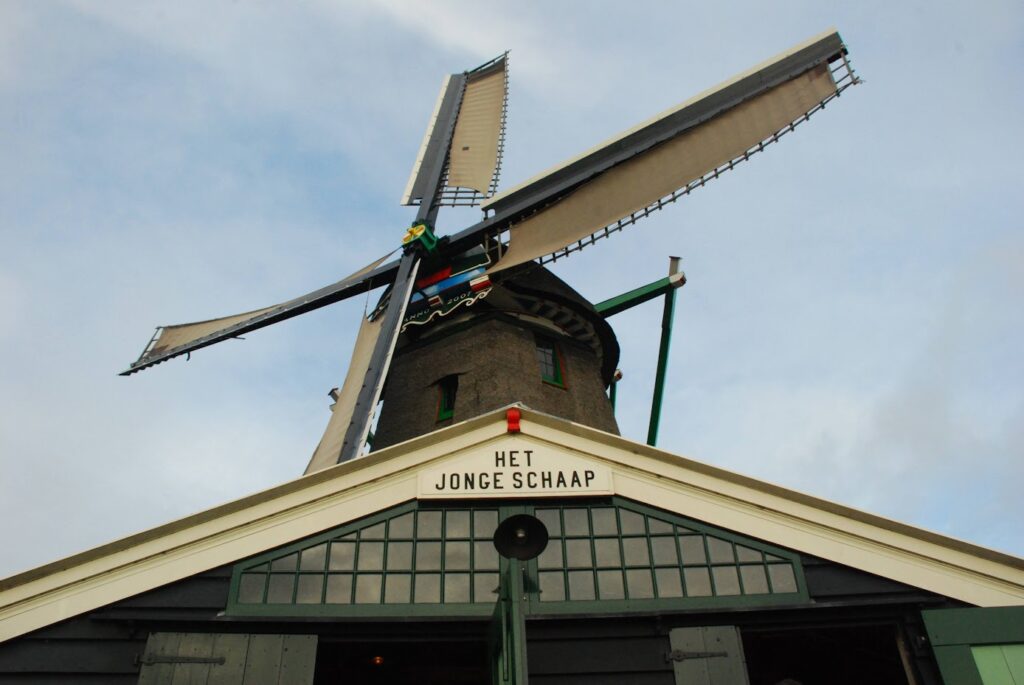 Day #3: Delft
I come to know about Royal Delft from a KLM flight I took a few years ago, the safety video featured Royal Delft tiles. Took a one hour train from Amsterdam Centraal, train runs every 30 mins and cost ~€100 return on second class for the 4 of us. There are a few busses we can take from Delft train station to Royal Delft and there's a bit of a walk under the rain for us.
The tour of the factory starts in one room where they played videos of how Delft and the porcelain become famous in Netherlands and Europe that time. Then the moved us to another room where they have a video and animatronics on how the pottery is made.
Then we walked around a museum where they had a collection of old pieces before we get into the factor. Not many people working there during the holidays so we did not get to talk to people or see how they colour the pieces. Of course there is a souvenir shop at the end of the tour.
We took a taxi from Royal Delft to the town center for late lunch, we would recommend taking taxi over bus and walk. Cost a bit more than the bus fares for the 4 of us without the walking, especially in the rain and cold.
In all, we probably spent a good 2 hours there and a whole day in Delft. There's a few attractions in Delft such as a churches and museums. We just took photos as kids are already tired so we head home on the next train.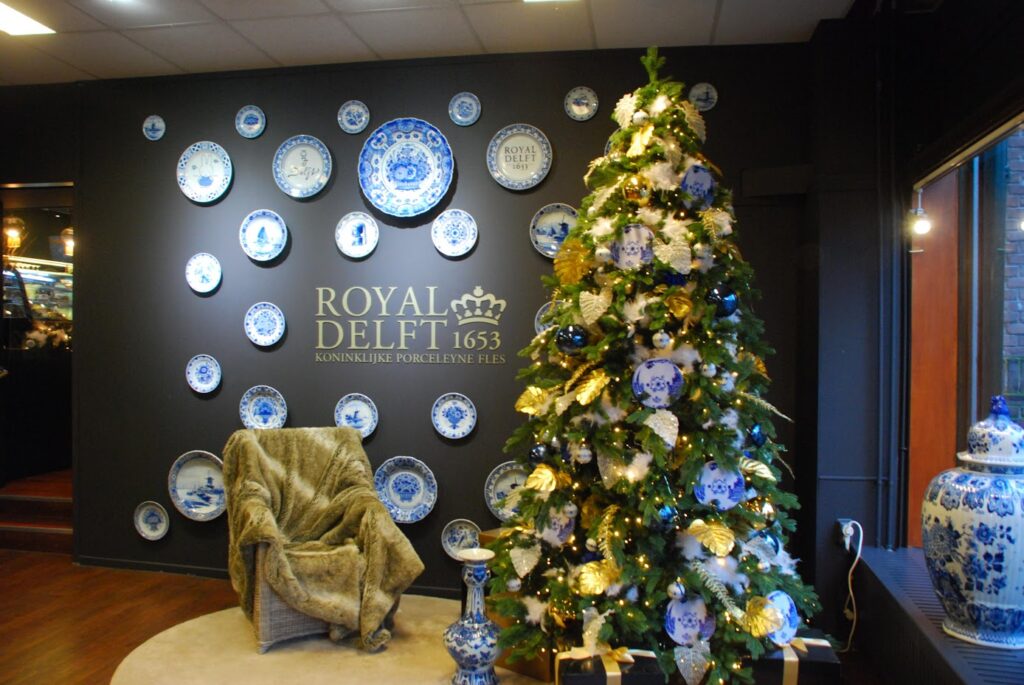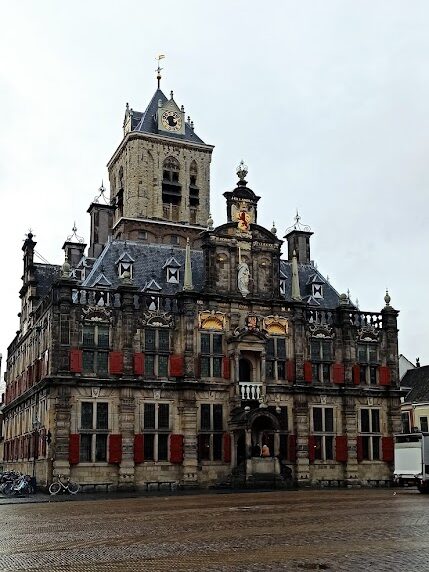 Day #4: Albert Cuyp Market and Canal Cruise
We had a late flight so we checked out of the hotel with luggage. There is a huge luggage locker at the Amsterdam Centraal station where we kept our luggage. You can only enter the luggage section if you have a train ticket. That was when we got our tickets to the Airport. We went in with the ticket then scan out again after locking our luggage.
We had a canal cruise at 1.00pm so decided to go somewhere near, which is Albery Cuyp Market. Supposedly the largest market in Europe, to me it's like Amsterdam's version of Petaling Street. We took the metro, using the GVB app that charges something like €20 for the 4 of us, in a ticket for people travelling together and the ticket was valid for the whole day. Need to download the GVB app though. Does not seem the GVB has a single trip ticket. The market sells everything from souvenir to fresh fish. This was when we tried the Hering, a national dish of Netherlands. Fish was smooth, no smell at all, neutral taste.
Was told we need to get a canal cruise tour to complete our visit to Amsterdam. We were looking at Lovers Canal tours that is just opposite Amsterdam Centraal. There is always a queue and we realised we need to book tickets in advanced. With kids and our day trips full, it was hard to decide on a time and book the tour. On the last minute we managed to get a ticket for afternoon on our last day here. We did not get the window seat so did not get to enjoy the view as much. We were each given a headphone that has audio commentary.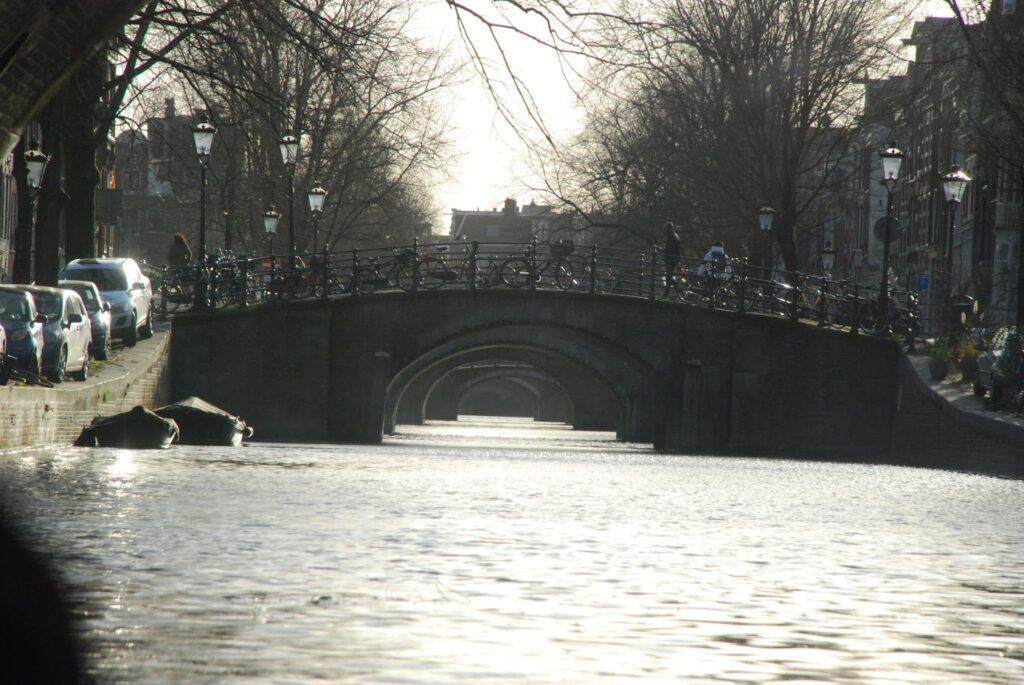 Bonus: Albert Heijn
Come to know that this is Netherlands' largest grocery shop. They have a grab and go at Amsterdam Central where we packed a couple of dinners back to the hotel. There is a also Albert Heijn grocery shop near the hotel. We went to look at the goods there, looks posh but they do have every food like Stroopwaffle. Remember to take the receipt as you need to scan the barcode at the exit for the door to open and let you out.
Botel
When planning for the visit, we wanted to stay at the Hilton in NDSM. Wife then saw there is something called Botel. It is a ship that is turned into hotel, I can assure that it does not rock like a ship during bad weather. We also got their breakfast. Botel offers rooms and also beds, so it's more a hostel situation. Beds are clean and comfortable for a small cabin. The place smells of weed as people are smoking indiscriminately. They managed to trigger the fire alarm at 1.00am on our last day there. There are also people chatting till late in the night. There seems to be people staying there on long term, later we found out there are some Ukrainian refugees staying there. From Botel to Amsterdam Centraal we need to take a ferry that comes between 15-30 mins.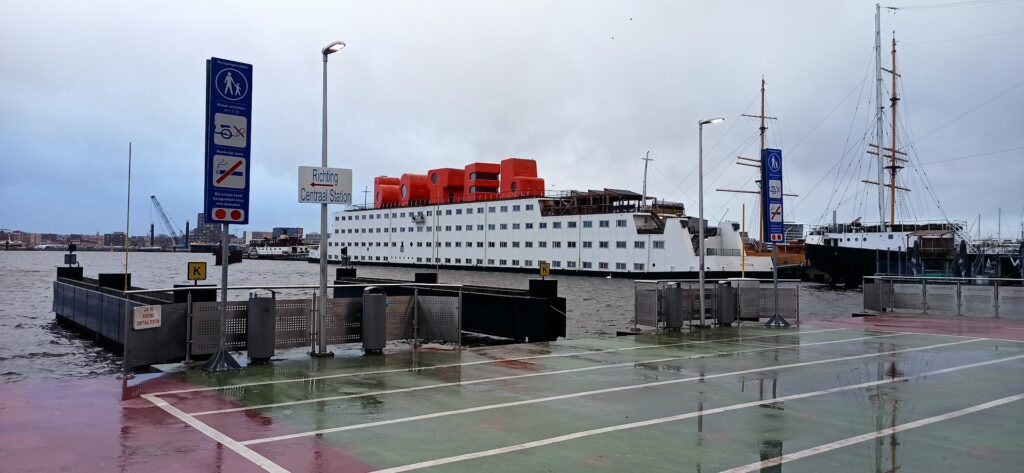 Things we learned
Need to book tickets in advanced. Tourist attractions like Ann Frank museum and Van Gogh Musems are sold out weeks in advanced. So need to book the tickets way before going.
Take the Train instead of GVB from Schiphol airport. We bought the GVB day tickets thinking that it can be used for the train. There's no gantry to check for tickets when entering the station. We asked one of the staff and she just waved us off. Later when we arrived at Amsterdam Centraal that we realised we needed the rail tickets, not GVB tickets. Lucky we explained our situation and they let us off. The GVB tickets are only good for transport within Amsterdam, watch out for other service providers like R-net that does not accept GVB.
Whole place smells of weed. Just the funk even when we were talking in open air streets.
No expectations but blew our minds. Amsterdam is a vibrant city, people from different places in the world come to live here
A lot of Indonesian influences in the food. We went to a restaurant in Delft and they have chicken satay as one of their dishes with side of acar. Satay taste almost like what we are familar with but the acar definitely hits home.
Seems to be a lot of Tourist from Malaysia and Indonesia, especially in Zaanse Schans. We helped to take photo for an Indonesian family that came with us on the same bus. There was a tour bus full of Malaysians when we were having lunch at Zaanse Schans.
Toilets are not free, need to pay. We used the toilets at the train station and need to pay for it. Seems most public toilets need to pay so we made use of restaurant toilets whenever we eat.