We are finally here, so far it feels like we are here on a holiday. I think it has not dawned on the each of us the struggles we will face staying here. There's still a lot of euphoria coming to a new place.
The flight was comfortable, thanks to Singapore Airlines, despite being in the economy class. This is the first time the kids went on a long haul flight. Our layover in Singapore was 10 hours, thanks to the reduced flights due to Covid. I paid to use the Ambassador Lounge so that we get to rest, have some food and a shower. When all refreshed we board the A380 which is Gabriel's dream come true. We arrived in a very busy T5 Heathrow Airport. Place was full of people, security queues were long, and not many people wearing masks. It's a far cry from Malaysia where everyone has to wear mask outside. When we arrived in Dublin, the small airport was also pretty busy. It is the weekend after St Patrick's day and apparently a rugby game between Ireland and Scotland on the weekend as well.
Having seen how strict immigration some of the countries are on TV, I was surprised how friendly and quick the immigration in Ireland got me through. Told them I am here on employment permit and showed him my printed permit. He said he see my information and there's another adult dependent in the system. Took our photos and told me to make an appointment with GNIB (which the relocation agent has done just after I confirmed my flights). He is happy the fact that is done, stamped our passports and off we go. I showed him the offer letter and he said he didn't need it. Anyway, following advice, we have prepared the documents needed in case but looks like it was not needed and all is smooth.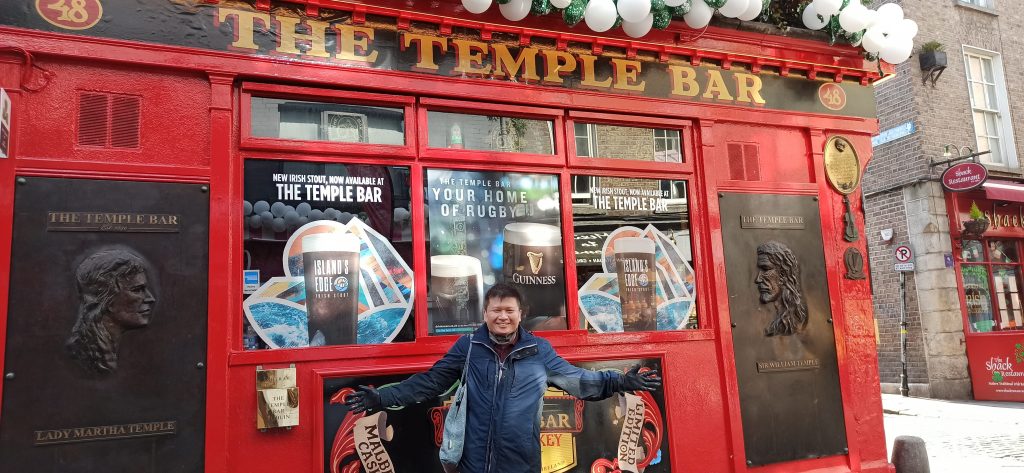 Hop On Hop Off
It has been a practice for me to get as much sun as I can when I arrive in a new place. Was told this will help to reset the body clock and make jetleg go away a bit faster. Despite the complains and tiredness, I dragged everyone out to Dublin for a walk. We took a walk to get familiarize with the neighbourhood and walk to Dublin on Saturday. On Sunday, we took the DoDublin HOHO bus. Sat on the bus most of the time but at least we get to see around Dublin so that we know where to visit the next time.
And no, we did not visit the Guinness Storehouse.
I think the trick worked, kids only had jetlag, ie woke up at 2am in the morning only for couple of days and wife resolved her jetlag in 3 days.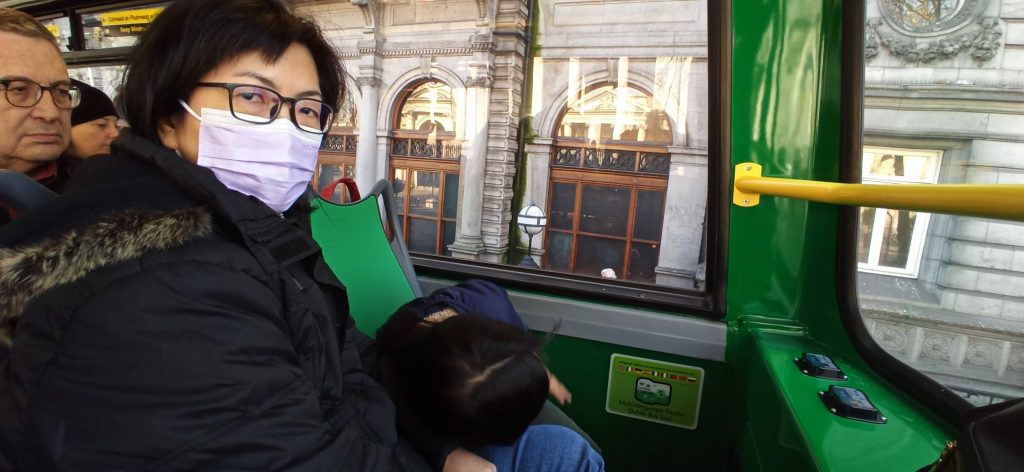 Temporary Housing
We are provided with temporary housing in Dublin 2. It is a 2 room apartment right in the middle of offices. Short walk away from Tesco and a few restaurants. The apartment is small, comes with a simple kitchen enough to make food. Also has weekly cleaning services. Also has the usual appliances like dishwasher, microwave and washer / dryer. Although it's a combo washer dryer, the dryer works better than the ones we get in Malaysia. Seems to dry very well.
The first day we moved in, we realised there is a random annoying beeping sound. I had to take a video of the area and send it to property manager. After a video call was found that the smoke detector was beeping. He came to change the battery while we were gone for our walks and didn't realise. Came back still beeping. I waited till Monday to remind him to come change the battery. He was confused since he said he already changed it on Saturday. Looks like the unit needed replacement and was fixed on Monday. Peaceful after that.
We are given 30 days of car and temporary housing to get ourselves settle down.
Will try to remember and update where we are staying after we leave, just a personal policy not to tell people where I am living.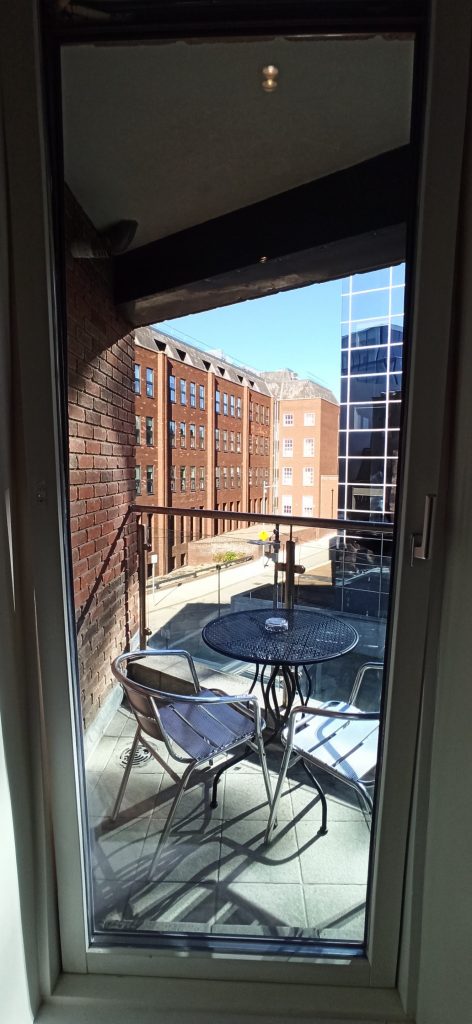 Looking for permanent housing
We had a call with the relocation agent that's handling "destination services" a couple of weeks before we came over. She has asked what are out requirements and budget for a house with a warning that rentals are hard to come by and we need to prepare to pay at higher prices than what we thought. We asked for a 3 room, between the city and my office, preferably near a train station. Told her a few areas we are looking at and that was that. She said she would also apply for the schools nearby, we may not get the school nearest to the house since there's also a waitlist for schools in Ireland.
Well, I got a call on the first week and she said there's a property in that area we wanted. It's coming into the market mid April, there's someone still living there so we could not do a site visit. If we are interested, quickly bank in the security deposit, which can be refunded if we don't like the place.
Well we are in this temporary accommodation for 30 days, if we don't like the house there's no way we can find another one in time. So looks like we will go with this place for now.
So we rented a place, sight unseen. Fingers crossed.
The relocation agent did say the house owner will clean up the place and fix up any damages after the current tenant move out. It does come with the usual furniture, except TV and Beddings (there's mattress though).
At the same time, relocation agent also got us confirmed into a school just 10 mins walk away. Seems to be all falling into place.
One note about the rentals here, they ask for a lot of things like "character recommendation". I needed to get folks back in Penang to write a letter (I was given a template) on how clean I keep existing house. After this, I would need a character reference from existing landlord for my next rental. They also asked for bank account statement in Malaysia, which I felt was very close personal information.