We heard the Scottish folk song called "Lock Lomond" when the Australian Trinity Boys Choir came to Penang. We thought that it was a very nice song. The song starts like this
By yon bonnie banks and by yon bonnie braes
Where the sun shines bright on Loch Lomond
Where me and my true love will ne-er meet again
On the bonnie, bonnie banks o' Loch Lomon'.
So here we are in Scotland, standing on the bonnie bank of Lock Lomond. Wonderful place. The feeling was surreal. A song unheard of until some choir from Australia, came to Penang to perform a song about a body of water in Scotland.
And finally, there we are. Surreal.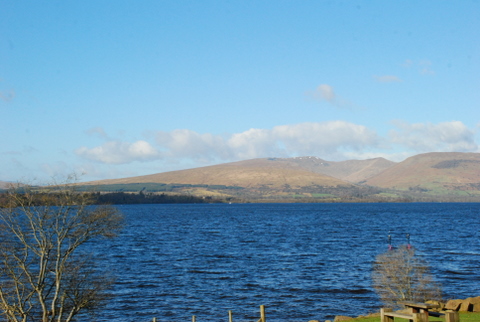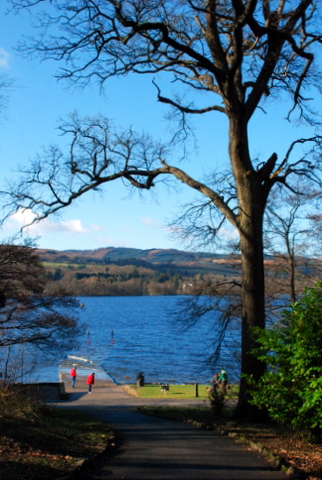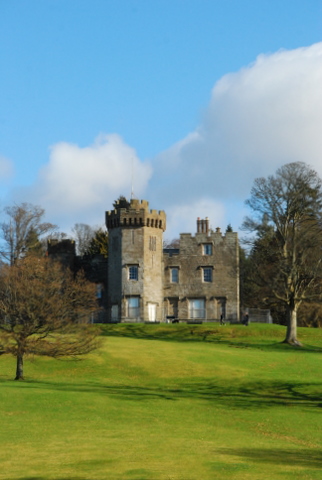 This is the castle near the Loch. I don't remember the story of the castle or the name but the view was stunning.
Then the song went on to talk about Ben Lomond. Well, Ben is a mountain and it is the second highest in Scotland.
'Twas there that we parted in yon shady glen
On the steep, steep sides o' Ben Lomon'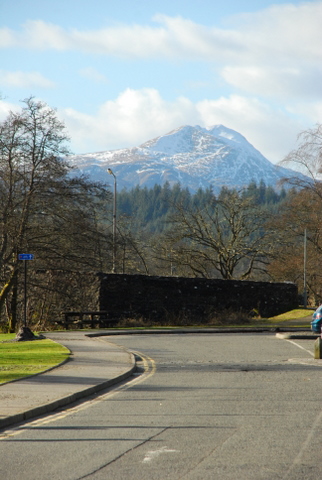 So Yes, we were in the United Kingdom. I am sticking to my story that we were there for a holiday. But I had to stop over Leicester my MSc class. I signed up for an MSc class from University of Leicester. They had the class in Penang, sent their teaching staff down to Penang for classes. But I joined 2 classes late, the big bulk of them have "graduated", leaving about 6 of us stranded. University covered some of our expenditure to continue our studies there in the UK and I took it as a chance for a holiday.