You remember Ted? Ted d' Bear? He is the teddy bear that I bought for the wife when I was in US for a week on business trip. He has been sitting on the bookshelf since then cause he was too irresistible for the bed. Well, we have a new use for him.
Testing diapers!
Wife bought some reusable cloth diapers. Those nice expensive ones that acts as good as disposable diapers but re-usable. Wife got these diapers as a "tester package", a set of 4 diapers that we can try then decide on what brands to get. I vote for the cow prints, but wife will be the final decision maker.
We bought from Baby Pit Stop. She is based in Penang and does COD. Which is a good thing cause you can go to her place and talk to her, get some tips on how to use these things.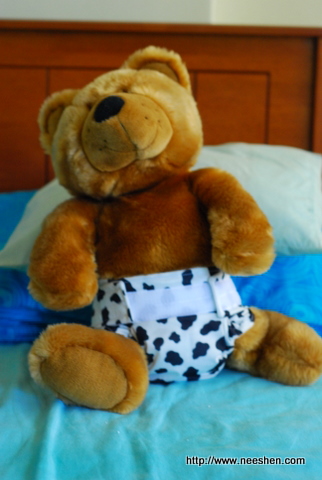 From Happy Heinys. With those "prings", any daddy would be happy, not to mention the heinys..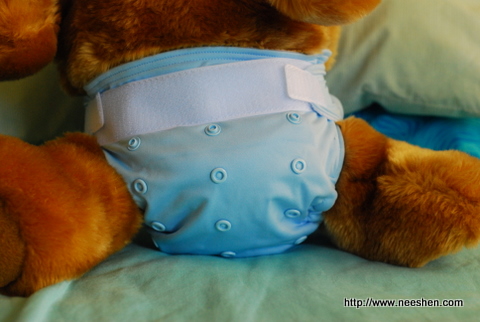 This is rumparooz.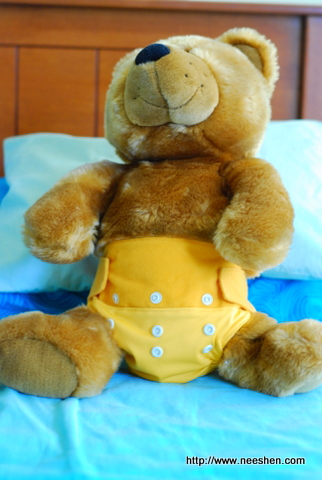 The famous gro baby.
Bumgenuis
No review on the performance, comfort and quality of the products till we get a suitable and reliable tester.
Dusty old bear.