Know a place by visiting the market. That is what I did. QV market is HUGE. They sell everything there and they are more known for selling souveniers there than your produce. They do have a relatively small wet market which sells seafood and meat. I could have mistaken the wet market for supermarket and wet and anything but.
here are some of the stuff they sell in the wet market.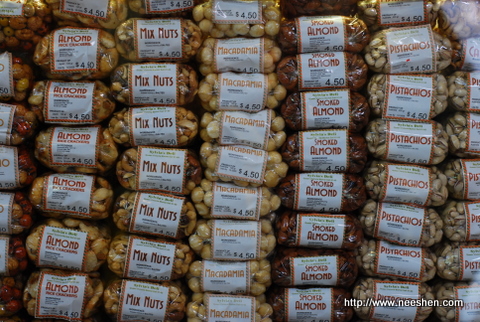 Nuts of all kind. 3 packets for 12 dollars.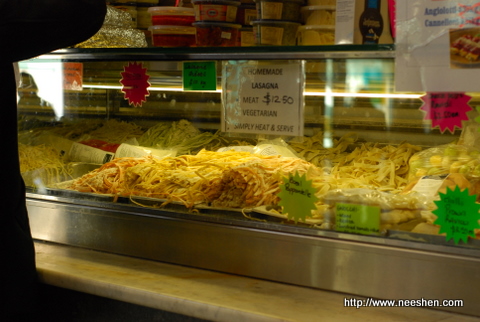 fresh pasta. Like wimpy and fresh pasta. none of those hardened dried thing. This is the real thing!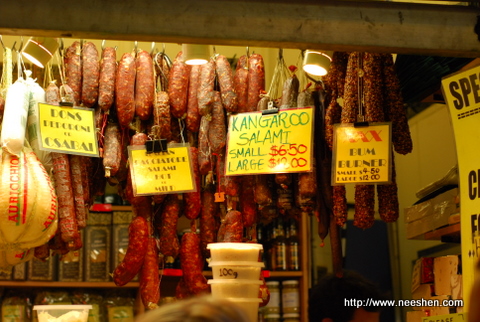 Kangaroo salami anyone?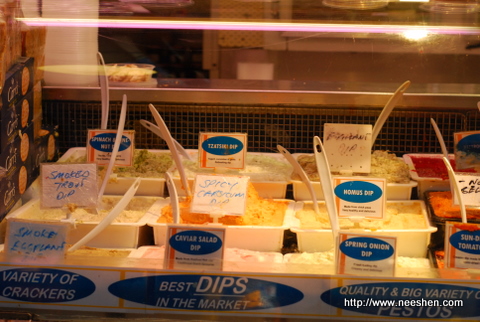 dips of all kinds. I believe this is one of the quirky Australian thing. you buy these dips and you eat them with crackers.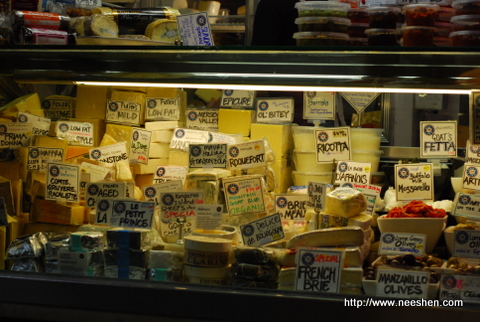 cheeses of all kinds. Some shops sells 3 for 10 dollars. We got some.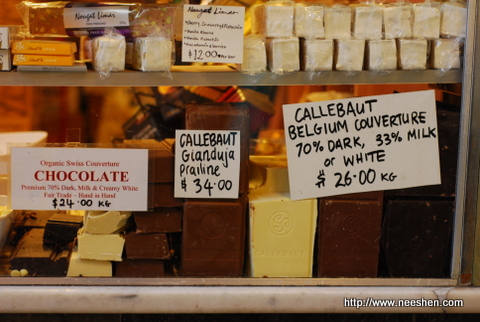 chocolate. Like fresh, if you can call it that, chocolate.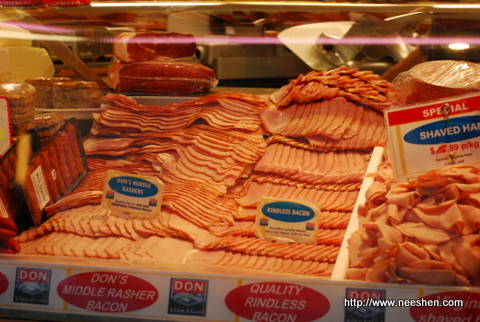 Ham and deli of all kinds.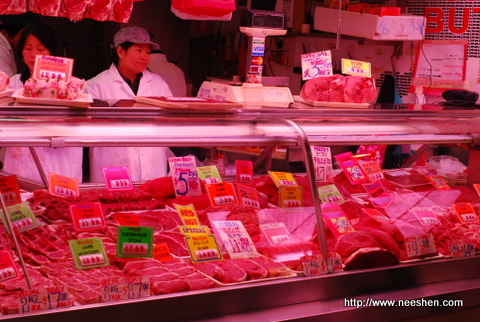 this is a typical meat shop.Every cuts of meat there.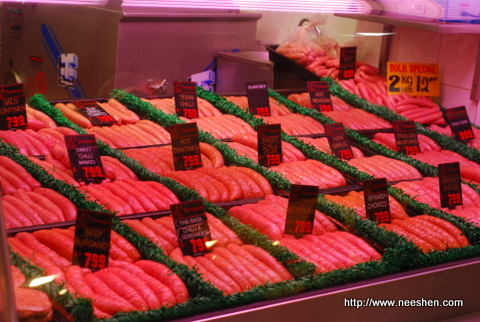 sausages of all kinds. the fresh one. Not frozen.